Key facts about our Department and campus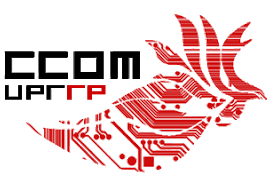 The Department of Computer Science at the University of PuertoRico, Río Piedras (UPR-RP) campus offers an ABET-accredited Bachelor in Science degree in Computer Science, a Minor degree in Cybersecurity, as well as MS and PhD degrees in Applied Math in collaboration with the Mathematics Department.
The Río Piedras campus of the University of Puerto Rico is located in the capital, San Juan. It is classified by the Carnegie Foundation as a High Research Activity campus. It is the largest campus of the UPR system, and a premier Hispanic-serving Institution.
The Department of Computer Science is increasingly popular among students. It is currently undergoing an expansion phase which will lead to the inauguration of its own graduate program, planned for year 2020.
The location and status of UPR-RP attracts to our department some of the area's brightest students who enjoy several fellowship opportunities.
Research and development are major focus in the department. There are abundant research funding opportunities, both from federal (e.g. NSF, NIH) and local sources (PR Science and Technology Trust). The department is home to a number of current research, and educational awards, as well as to development project sponsored by federal, state, and institutional awards.  The Computer Science department is also home of the Center for Computer Development and Consulting (CDC2 by its acronym in Spanish).