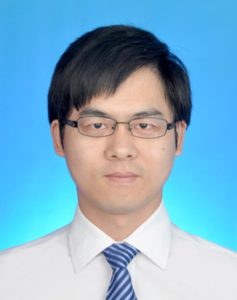 Chemistry Graduate and Undergraduate Assistant Professor
E-mail: xianyongwu2020@gmail.com ; xianyong.wu@upr.edu
Lab Location: Facundo Bueso 101
Office Location: Facundo Bueso 134
Office Phone: 787-764-0000 ext. 88545
Social Networks
Twitter: @XianyongWu
Google Scholar
https://scholar.google.com/citations?user=JOHlriAAAAAJ&hl=zh-CN&oi=sra
Research interests:
Energy Storage
Electrochemistry
Lithium-ion batteries and beyond
Solid-state batteries
Aqueous batteries
Research:
Rechargeable batteries play a critical role in the energy storage field, due to their reliable performance and minimal maintenance. Currently, lithium-ion batteries represent the state-of-the-art technology; however, they suffer from moderate energy density, safety concerns, and limited lithium resources, which concurrently restrict their large-scale applications. To tackle these challenges, we integrate the knowledge of chemical bonding, intercalation reactions, material sciences, and electrochemistry to develop next-generation batteries for energy storage. The research focus will be devoted to solid-state batteries with higher energy density, aqueous batteries for higher safety, and post-lithium batteries (Na, K, H, Zn, etc.) for more sustainability.
Publications:
Wu, J. Hong, W. Shin, L. Ma, T. Liu, X. Bi, Y. Yuan, Yi. Qi, T. Surta, W. Huang, J. Neuefeind, T. Wu, A. Greaney*, J. Lu*, and X. Ji*, Diffusion-Free Grotthuss Topochemistry for High-rate and Long-life Proton batteries. Nat. Energy, 2019, 4, 123.
Wu, Y. Xu, C. Zhang, D. Leonard, A. Markir, J. Lu*, and X. Ji*, Reverse Dual-Ion Battery via a ZnCl2 Water-in-Salt Electrolyte. J. Am. Chem. Soc. 2019, 141,6338–6344.
Wu, A. Markir, L. Ma, Y. Xu, H. Jiang, D. Leonard, W. Shin, T. Wu, J. Lu*, and X. Ji*, A Four‐Electron Sulfur Electrode Hosting Cu2+/Cu+ Redox Charge Carrier, Angew. Chem. Int. Ed. 2019, 131, 12770.
Wu, Y. Qi, J. Hong, Z. Li, A. Hernandez, and X. Ji*, Rocking-Chair Ammonium-Ion Battery: A Highly Reversible Aqueous Energy Storage System. Angew. Chem. Int. Ed. 2017, 56, 13026-13030.
Wu, S. Qiu, Y. Liu, Y. Xu, Z. Jian, J. Yang, X. Ji,* and J. Liu*, The Quest for Stable Potassium-Ion Battery Chemistry, Adv. Mater. 2021, Doi: 10.1002/adma.202106876.
Wu, A. Markir, Y. Xu, E. Hu, K. Dai, C. Zhang, W. Shin, D. Leonard, K. Kim, and X. Ji*, Rechargeable Iron-Sulfur Battery without polysulfide shuttling; Adv. Energy Mater., 2019, 9, 1902422.
Wu, A. Markir, Y. Xu, C. Zhang, D. Leonard, W. Shin, and X. Ji*, A Rechargeable Battery with an Iron Metal Anode; Adv. Funct. Mater., 2019, 29, 1900911.
Wu, Y. Luo, M. Sun, J. Qian, Y. Cao, X. Ai, and H. Yang*, Low-Defect Prussian Blue Nanocubes as High Capacity and Long Life Cathodes for Aqueous Na-Ion Batteries. Nano Energy 2015, 13, 117-123.
Wu, W. Deng, J. Qian, Y. Cao, X. Ai, and H. Yang*, Single-Crystal FeFe(CN)6 Nanoparticles: A High Capacity and High Rate Cathode for Na-Ion Batteries. J. Mater. Chem. A 2013, 1, 10130.
Wu, D. Leonard, and X. Ji*, Emerging Non-Aqueous Potassium-Ion Batteries: Challenges and Opportunities. Chem. Mater. 2017, 29, 5031-5042.