Our graduate program offers diverse opportunities for students seeking a research career in Biology, a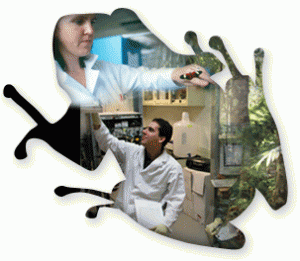 discipline with an increasing social, economical, and environmental impact in the world. Those seeking alternative careers in the industry, government agencies, non-governmental organizations, among others, will gain hands-on experience in research and an appreciation for how science is done and how it can improve our daily lives. 
We offer a master of science and doctor of philosophy degrees in four core areas, Molecular/Cellular Biology, Neuroscience, Ecology/Systematics, and Evolution/Genetics. The doctor of philosophy degree is offered through the University of Puerto Rico Intercampus Doctoral Program administered by us as part of our Inter-campus agreement. Our Department maintains close ties with the Medical Sciences Campus of the University of Puerto Rico, the Institute of Neurobiology, the Institute of Tropical Ecosystem Studies at UPR-RP, and the Department of Environmental Studies at UPR-RP, which expands considerably the opportunities for our graduate students. The Department has modern laboratory facilities and resources and uses traditional and non-traditional model organisms to address diverse questions. In addition, Puerto Rico's enormous ecosystem diversity and easy access, translates into research opportunities in the Caribbean and the continental Neotropics. The University of Puerto Rico at Rio Piedras is a member of the Organization for Tropical Studies and students are encouraged to apply to the OTS courses.
For applications to Graduate Programs at UPR-Río Piedras in January  2022:  Please fill out the application form via ApplyYourself: https://app.applyyourself.com/?id=upr-grad.  For more information and dates of virtual orientation sessions contact the Deanship of Graduate Studies and Research (DEGI): http://graduados.uprrp.edu.