Doctoral student DIGNA RIVERA was an invited panelist of the session Getting Creative with Recycling Education, an activity of the 2023 Recycle Florida Today  Winter Summit. The session presented success stories and lessons learned using technology, social media and other out of the box methods to help residents recycle more, reduce contamination and waste less. Date February 28, 2023.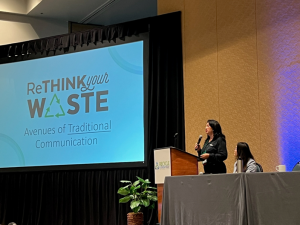 Noticia El Nuevo Dia- Domingo 18 de abril de 2021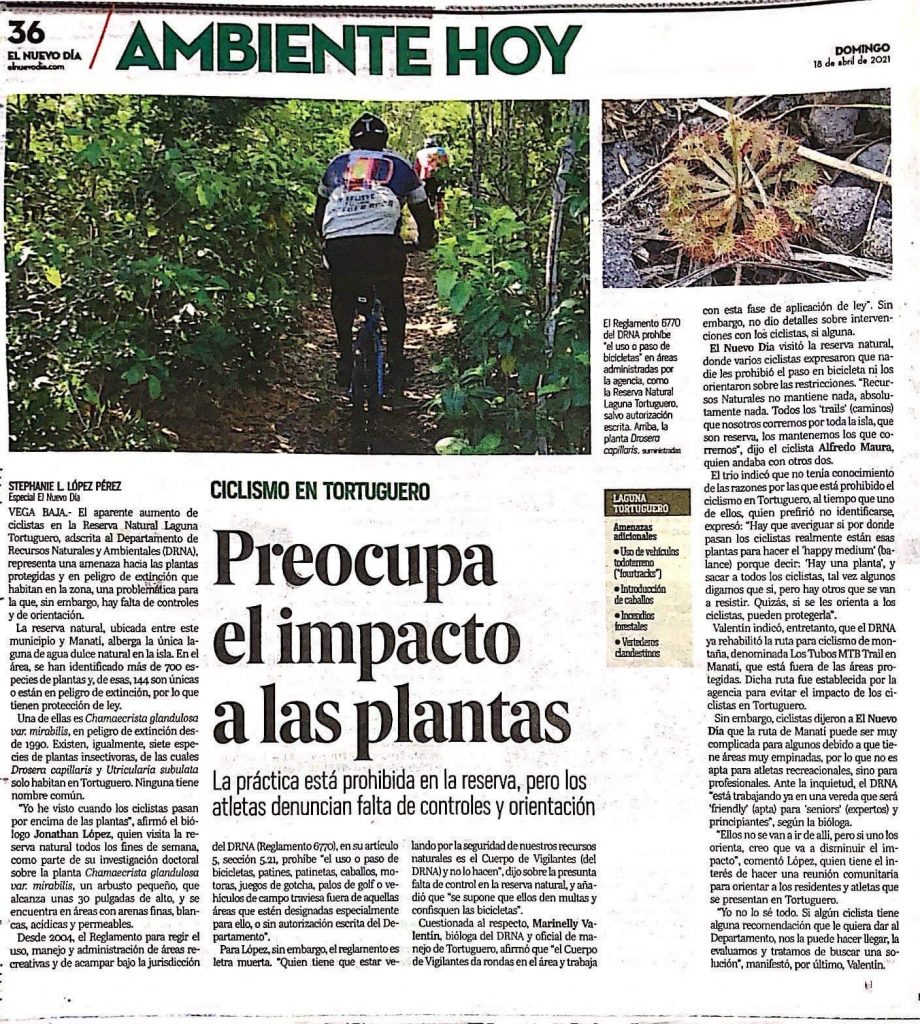 Our Lab is hosting another CIAM Seminar this time on ethical aspects of biological invasions and invasive species management.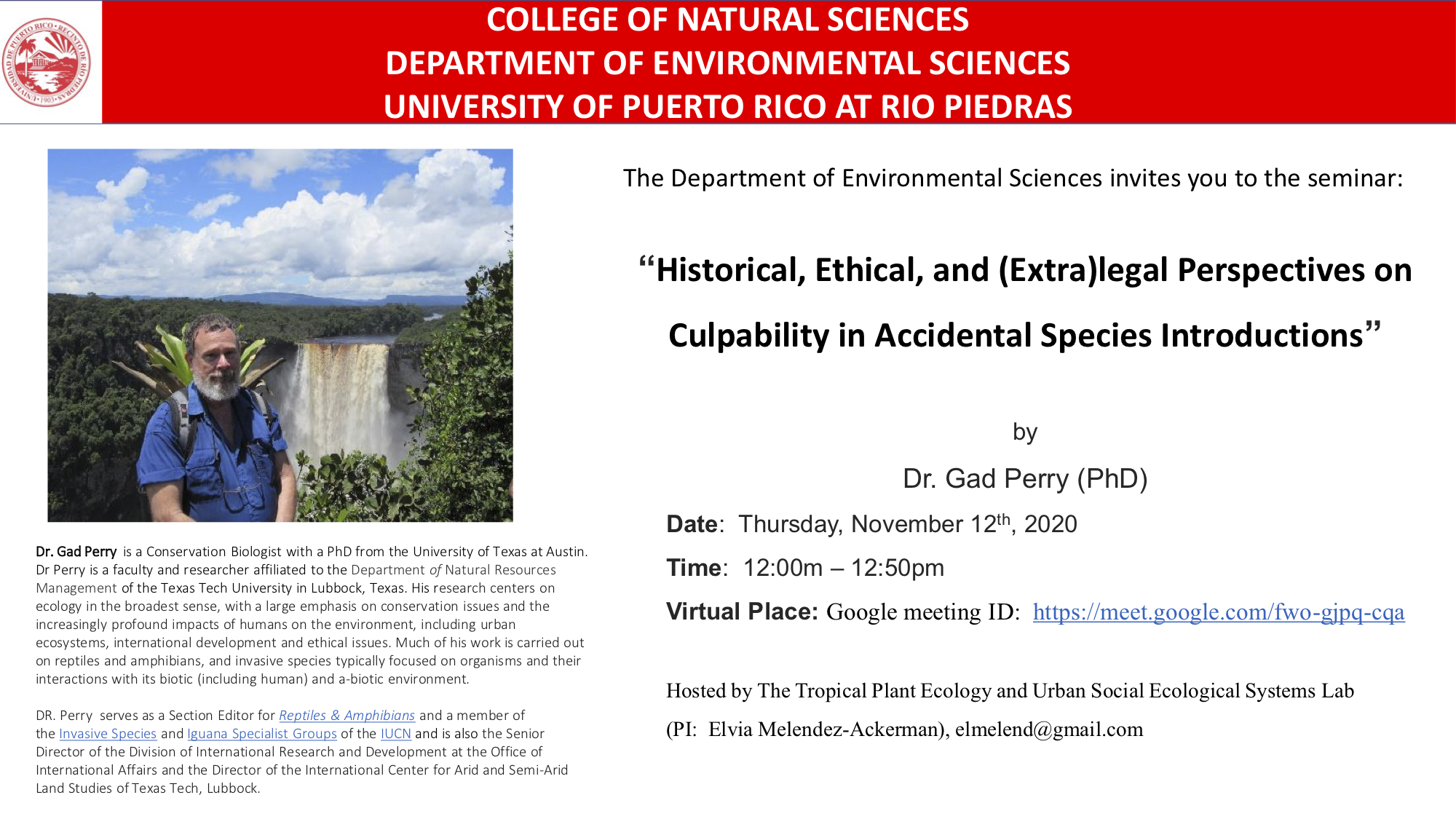 CONGRATULATIONS TO STEPHANIE FELICIANO CARDONA!!!
September 16, 2020
Frontiers magazine PUBLISHED her manuscript as a first author. Click here for PDF
Dr. Elvia Melendez-Ackerman participating in the virtual meeting of ESA 2020.
August, 2020
Dr. Elvia Meléndez giving a presentation of drone technology.
This drone presentation was held at a Forest Management and Monitoring Conversation Workshop at Roosevelt Road Ceiba.
January 24, 2020
Diane Campbell visited UPR-RP
Dr. Campbell visited our lab to share lectures and visit fields. Additionally, Dr. Campbell was Dr. Elvia Melendez-Ackerman's PhD mentor.
February 10, 2020
Research Laboratory Activities: Visiting the "Cavernas Las Cabachuelas " in Morovis, Puerto Rico
The undergraduate student gave us a tour in Aridni Z Martinez Medina. These caverns are part of the Cabachuelas Morovis project and have the support of the Puerto Rico Tourism Company, members of the community, the Cooperativism Institute, around five universities that carry out research on the site and various "Moroveñas" schools such as Ángel G. Quintero de Barahona, Oscar Rodríguez de Barahona, Juana M. Goyita Avilés and the two higher schools. For visit this caves and for more information, please Click here.
March 1, 2020
NASA Road Tour at UPR-RP
The UPR-RP received the NASA Road Tour, innovative project that stimulated economic development and research.
December 11, 2019
The Dean Dr. Carlos Gonzalez, visited our Research Laboratory
During the NASA Road Tour, the Dean Dr. Carlos Gonzalez visited our facilities.
December 11, 2019