When:
15 de March de 2023 – 15 de April de 2023
all-day
2023-03-15T00:00:00-04:00
2023-04-16T00:00:00-04:00
Contact:
Dr. Elvia Meléndez Ackerman
787-764-0000; 1+88197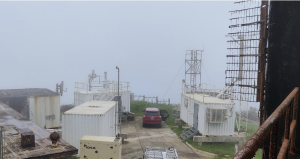 We are pleased to announce graduate and undergraduate fellowships sponsored by Reaching a New Energy Sciences Workforce Through Atmospheric Research at The University of Puerto Rico Rio Piedras (RENEW-AR-UPRRP), a partnership between UPR Rio Piedras and DOE's Brookhaven National Laboratory (BNL) and Argonne National Laboratory (ANL). Fellows will engage in a two-year program concurrent and integrated with their bachelor's or graduate studies to receive experiential training and mentoring in atmospheric and aerosol research. During this experience, fellows will participate in two summer internships and two academic year cycles where they will engage in mentored research, courses and extracurricular activities to advance their scientific skills, explore atmospheric research careers, develop self-confidence in independent research and communication skills and form long-lasting relationships with local and US scientists.