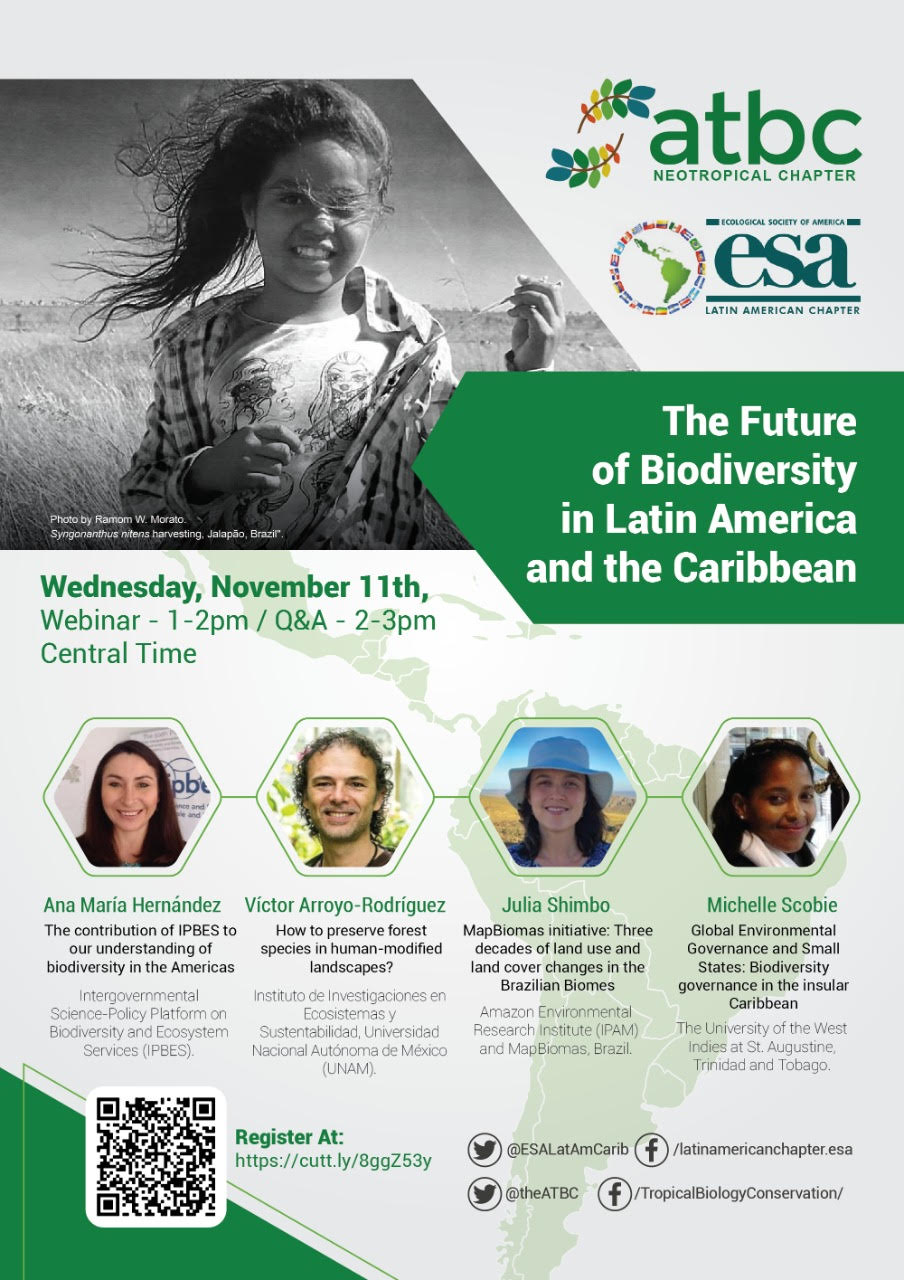 We are pleased to announce the webinar "The Future of Biodiversity in Latin America and the Caribbean". In a collaboration between the Latin American Chapter of the Ecological Society of America (LAC-ESA) and the Neotropical chapter of the Association for Tropical Biology and Conservation (ATBC Neotropical), we invited speakers engaged in research and biodiversity protection in Latin America and the Caribbean to discuss the current challenges for conservation of the biodiversity in the different ecosystems of the region. Latin America and the Caribbean harbors about half of the planet's biodiversity, expressed in our rich and diverse ecosystems and societies. Given the constant pressures and threats facing Latin Americas and the Caribbean's socio-biodiversity, we invite you to join the webinar on November 11th, from 1pm to 2pm (CST), followed by a Q&A section from 2pm to 3pm (CST), to have a conversation about "The Future of Biodiversity in Latin America and the Caribbean" . Please, find more information and the link for registration in the flyer below. See you there!
Organization committee: Felipe Mello; Patricia Sampaio; Rakan Zahawi; Alejandra Martínez Blancas; Natalia Norden; Arona Bender; Juan Posada; Enzo Moya; Jen Bradham; Diogo Provete, Ximena Lopez Zieher and Marcel Vaz.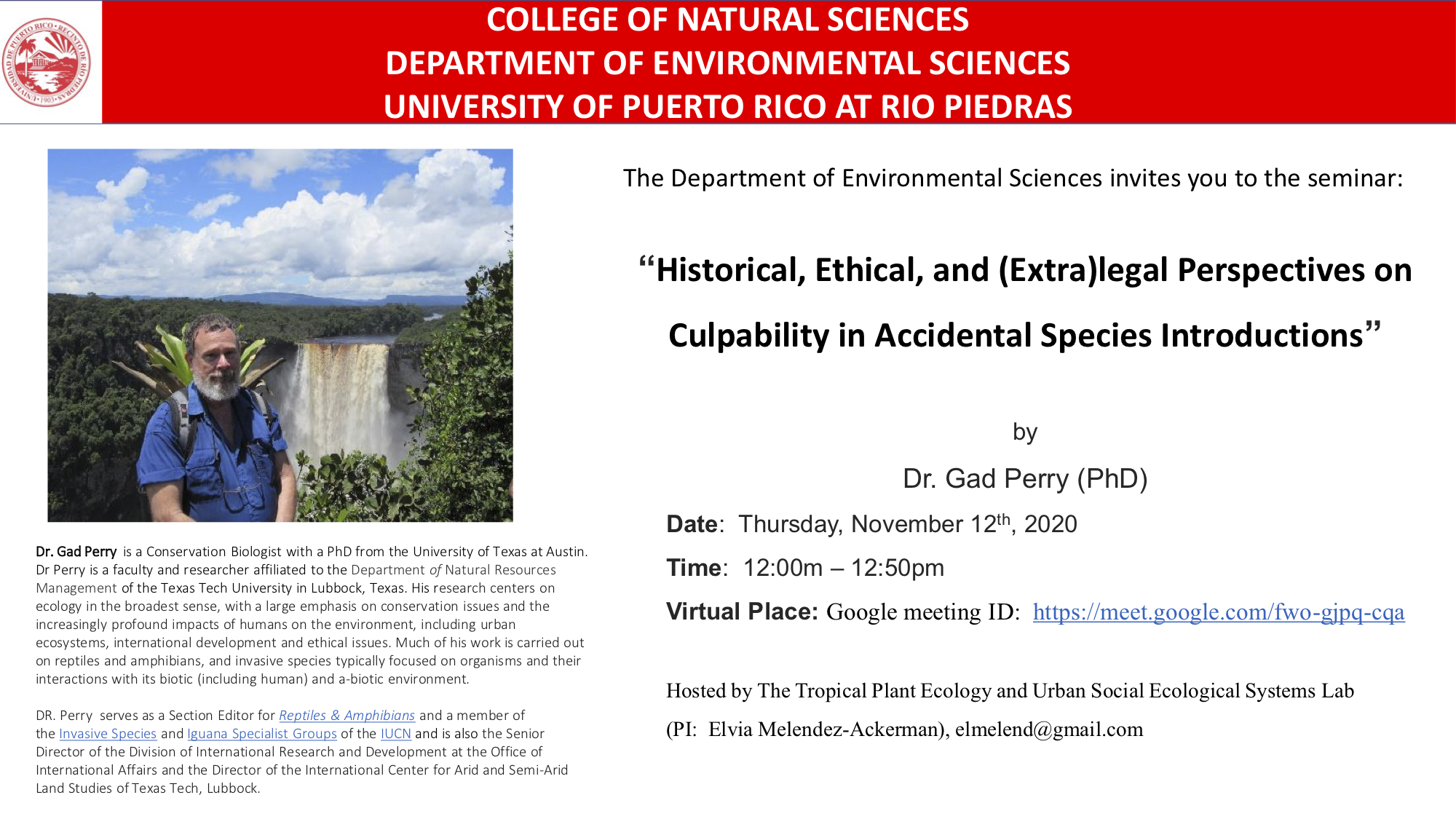 Our Lab is hosting another CIAM Seminar this time on ethical aspects of biological invasions and invasive species management. 
"CostaVisPR: Vista aérea de la transformación costera de Puerto Rico": https://costavispr.org/.
CostaVisPR es una herramienta visual que permite al usuario observar cambios en la costa de Puerto Rico a partir del año 1930. Surge a partir del proyecto Puerto Rico georreferenciado: Un mosaico de la costa (http://www.prgeoref.org/) y se desarrolló en colaboración con el Programa Sea Grant y CariCOOS, ambos de la UPR-M. Recomendamos que el visualizador se utilice en computadoras personales u otros dispositivos electrónicos con pantallas relativamente grandes; la pantalla de un teléfono puede resultar muy pequeña para visualizar y manejar bien la herramienta.
Vean la página de Puerto Rico georreferenciado: Un mosaico de la costa pueden descargar los fotomosaicos de 1930-36 y 1950 para el área que cubre por lo menos un kilómetro tierra adentro desde la línea de costa. Los fotomosaicos cuentan con referencia geográfica, haciendo así posible su incorporación y uso en un Sistema de Información Geográfica.