When:
08/24/2020 @ 08:00 – 12/11/2020 @ 16:00
2020-08-24T08:00:00-04:00
2020-12-11T16:00:00-04:00
Contact:
Dra. Elvia Meléndez-Ackerman
CIAM – 4995: UAS for the management of natural resources (Undergraduate)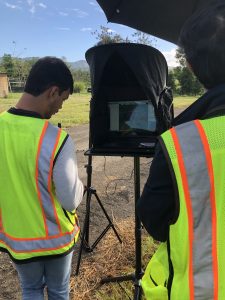 This course focuses on various UAS (Unmanned Aircraft System) operations and applications, such as using UAS as a tool in rapid assessments of natural resources or natural disasters. The topics of relevant knowledges and skills of GIS and remote sensing (data model, projections, georeferencing, geodatabase, ground truthing, etc.), flight planning, FAA regulations, flight operations in the field, and post-flight image processing will be discussed over the course, together with their applications in environmental science and natural resources management. Discussions on privacy and ethic concerns relating to this technology will also be covered. Students will be taught the operation of unmanned aircrafts to collect images and how to convert this for a variety of applications in a workshop style. Students will develop a presentation for a local application of this technology based on guidelines provided by the instructor at the end of the semester.
Course learning objectives: To understand the basic principles of geospatial technologies used in UAS; to safely operate drones (Fixed-wing or Quadcopter flight); to understand flight planning and operations; to understand the applications and the limitations of applications for UAS; to improve science communication skills through delivering presentations for local applications of UAS technology; and to work in collaborative teams.
Academic period: First Semester 2020-2021