News
Prof. Riccardo Papa recent two highlights from his research
04/01/ 2016
1) A review manuscript Prof. Roccardp Papa recently published with Dr. Kronforst (Kronforst M, Papa R. (2015) The Functional Basis of Wing Patterning in Heliconius Butterflies:  The Molecules Behind Mimicry. Genetics 200: 1-19) has received attention from the scientific community and media above the average and was rewarded as one of the best articles from the genetic society of America:
/http://genestogenomes.org/best-of-2015-on-g2g-science-publishing/
One of his butterfly artworks was also utilized as the main picture for the front page!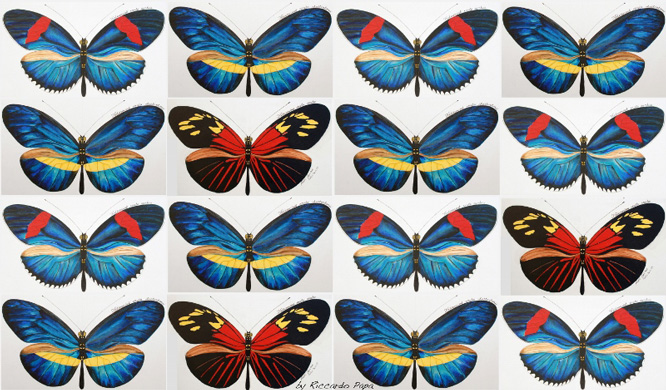 In addition the journal also dedicated an article/blog to feature our research
http://genestogenomes.org/the-molecules-behind-mimicry/

2) The manuscript entitled "Genome-wide analysis of ionotropic receptors provides insight into their evolution in Heliconius butterflies" van Schooten, Jiggins CD, Briscoe, Papa R. has just been published on BMC Genomics.